The Road to Japan's Best Kept SecretRural Expedition Route
Leave the big city and discover the pristine nature and great fun that await you on the island of Shikoku.
This route will take you to the forested mountains, valleys and untouched rivers which make up the original landscapes of Japan. It is ideal for those traveling from Kyoto and Osaka who want to get off the beaten track. Hop on the Shinkansen (bullet train), and you will find that Kochi is just a skip and a jump from Okayama Station, either by train or rental car. Slow down and experience the joy of slow life in the villages of Kochi, away from the bustling cities. Take a deep breath and truly relax.
John Daub from ONLY in JAPAN * GO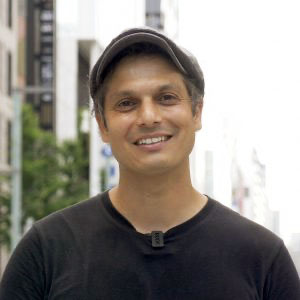 My name is John Daub, creator and producer of ONLY in JAPAN * GO, an all-mobile live streaming channel. From food adventures and tech to history and culture, I put all of my 20 + years of experience living in Japan into entertaining episodes you'll learn a lot from. Always on the road, I look for stories and ways to change how you see and think about this amazing country.
John's Recommendations
There are two secret gems I'd like to recommend: the Iya Valley and Shimanto River valley. The latter is known as "Japan's best kept secret." You can actually feel the unspoiled nature here and also be amazed by the harmony between the locals and the natural environment. Food and culture are also an essential part to experience the beautiful river valley. I hope you will try my favorite Shimanto unagi (eel) too!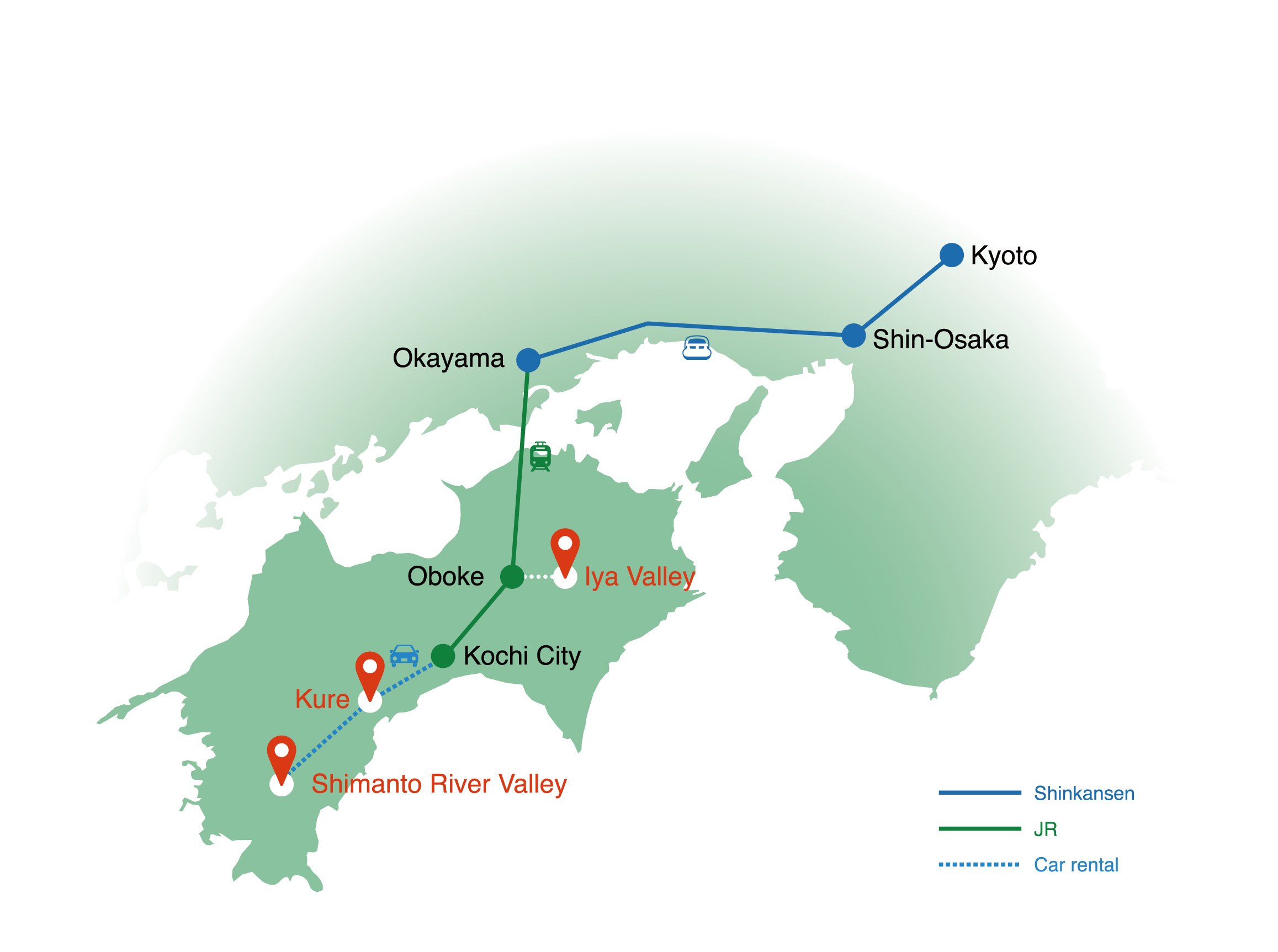 Must-Visit Spots on the Route
Get on the Shinkansen from Shin-Osaka Station or Kyoto Station!
This is the beginning of the adventurous journey to Kochi.
Iya Valley
The Iya Valley is in Tokushima, on the island of Shikoku. This "lost valley" is covered in ancient forests and dotted with thatched-roof farmhouses, vine bridges crossing the clear, fast river, and mist-covered mountains. It was so remote it was used as a refuge from the Genpei War (1180–1185) in the feudal era. This stunning region is known for its natural beauty — particularly in fall when its changing leaves are remarkable.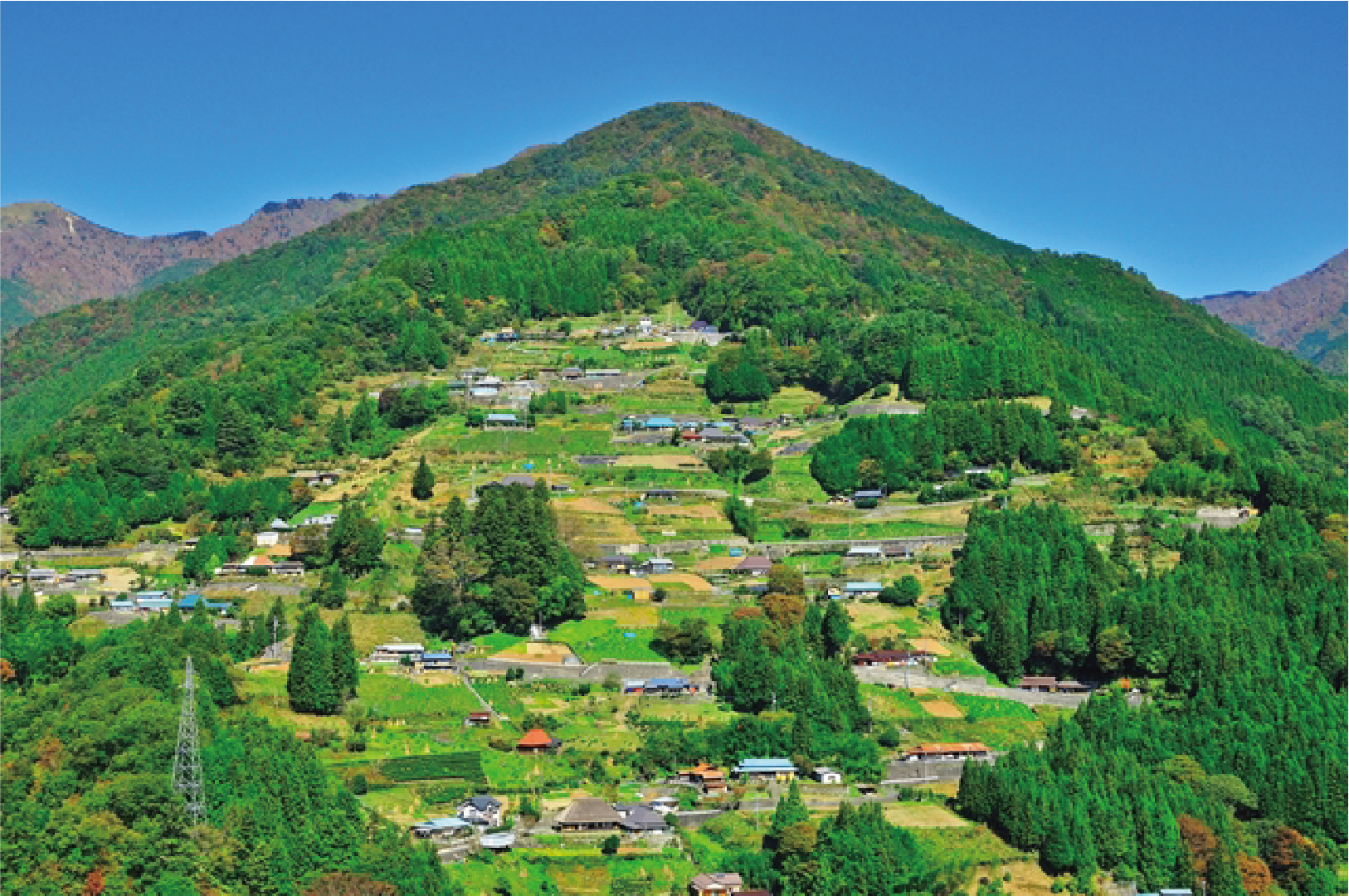 Shimanto River Valley
Running from the high mountains down to the sea in Kochi, the Shimanto River's clear waters not only welcome visitors looking to experience unspoiled nature, but also are an essential part of preserving local traditions and food culture. From biking to canoeing, photography to sampling local cuisine, discover more about this secret gem.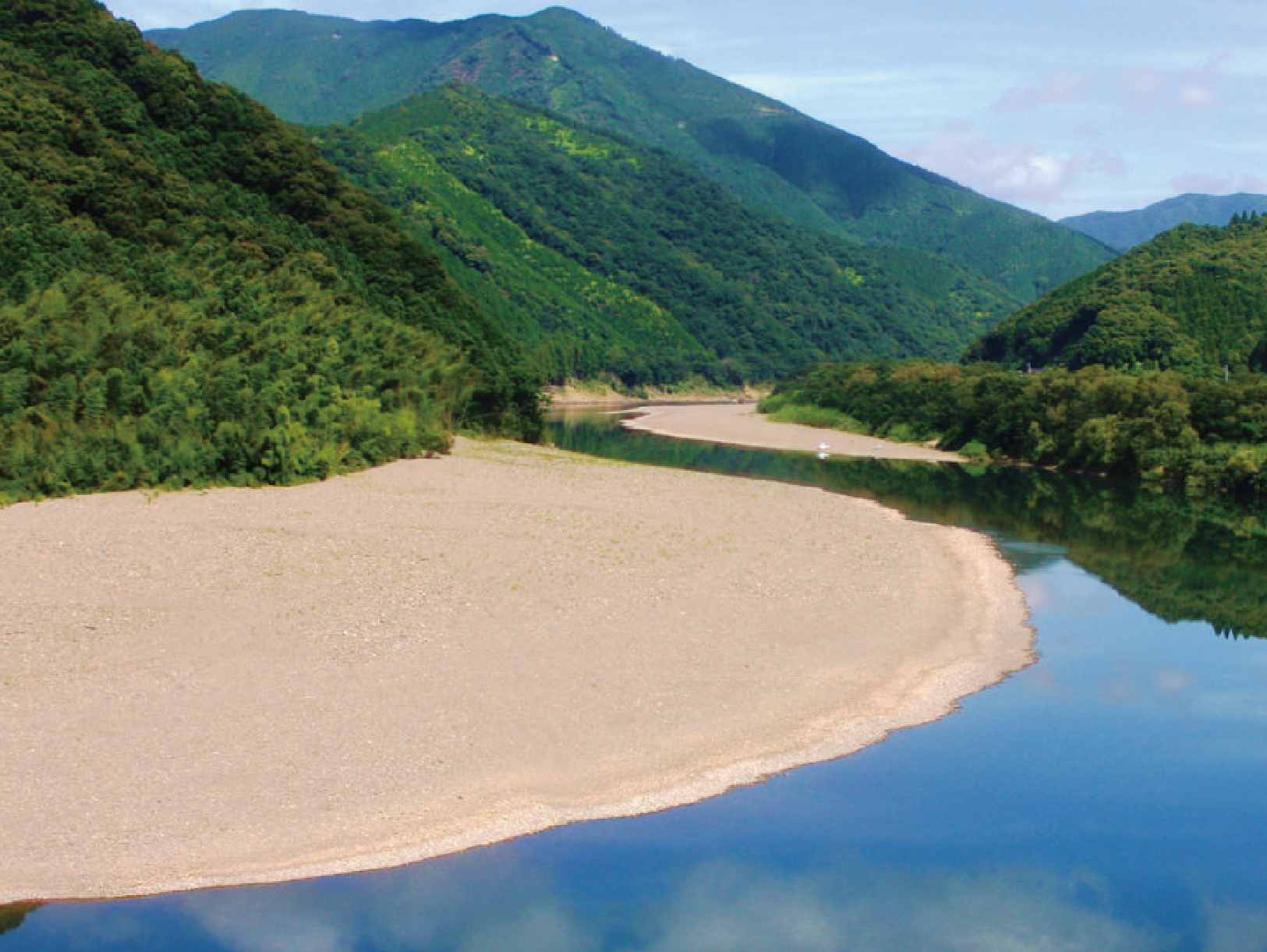 Historic Town of Kure
Also in Kochi, Kure has prospered for over 400 years thanks to its robust fishing industry, particularly their traditional way of catching katsuo (bonito) using single fishing poles instead of large nets. The heart of the town is Kure Taishomachi Ichiba Market, a shopping alley decorated with large, brightly-colored fishermen's flags. The shops here have provided locals with fish and produce for over 100 years.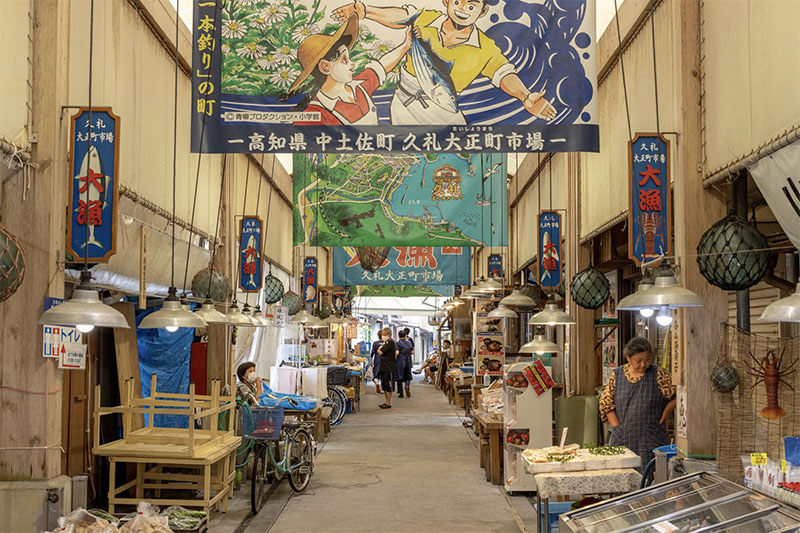 Kuromon Market
Until the end of the Meiji Era, the Kuromon Ichiba Market used to be called Emmeiji Market, because there was once a large temple called Emmeiji nearby. Since there used to be a black gate northeast of this temple, the marketplace later came to be called"Kuromon Ichiba Market"(Black Gate Market). The market has a total length of close to 600 meters with 170 shops, the vast majority of which specialize in the freshest and best quality meat, vegetables, eggs and other ingredients from around the country and abroad. Although well over half of total sales are for the business (professional chef) market, Kuromon Ichiba caters also to the general public. For more than 170 years, everyone from restaurant chefs to housewives have come here, drawn by the taste, freshness and variety of its products.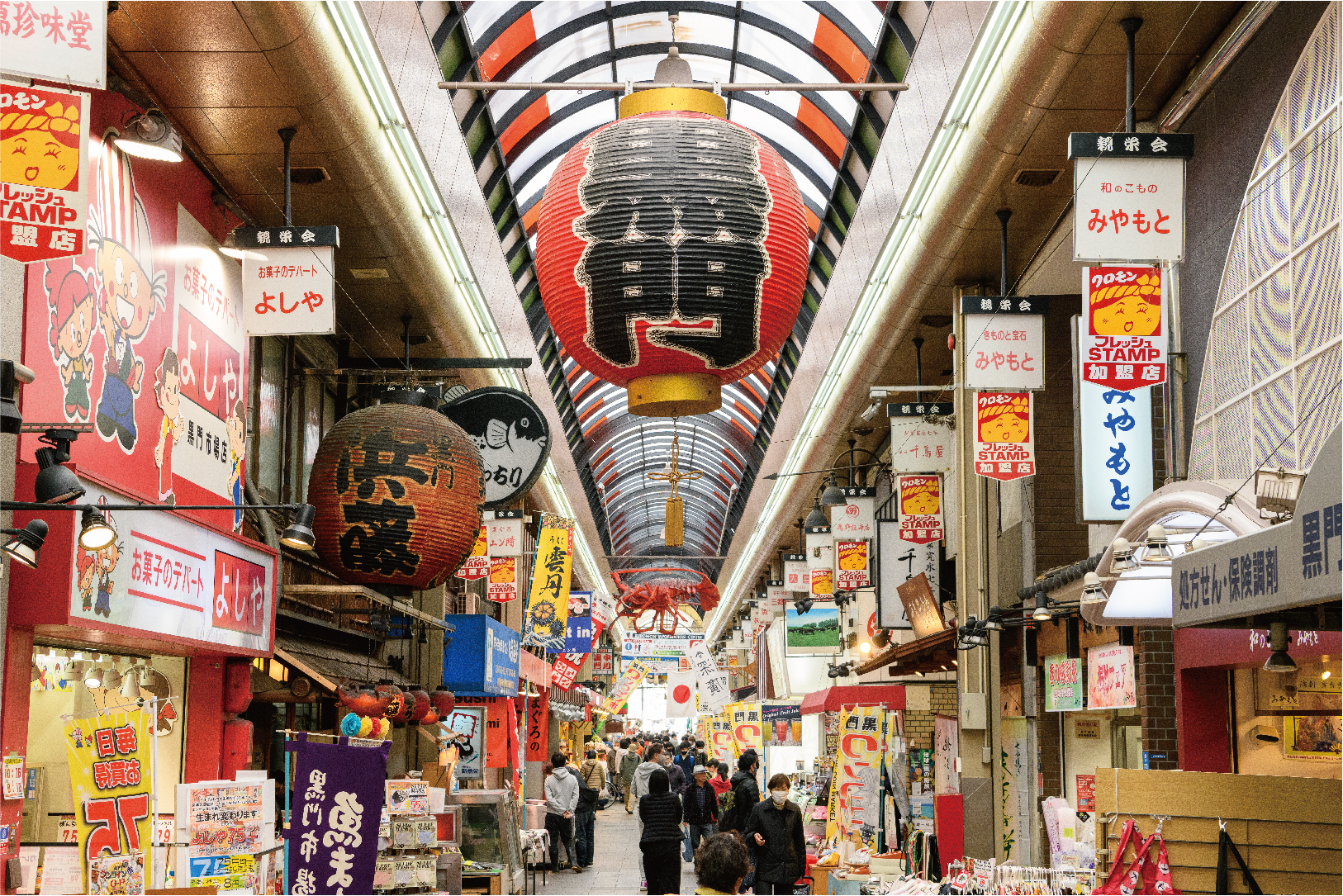 Nakazakicho
Featuring a nostalgic atmosphere, this area consists of shops and cafés that have been renovated from traditional Japanese houses. Accessible on foot because it is only one station way from Umeda.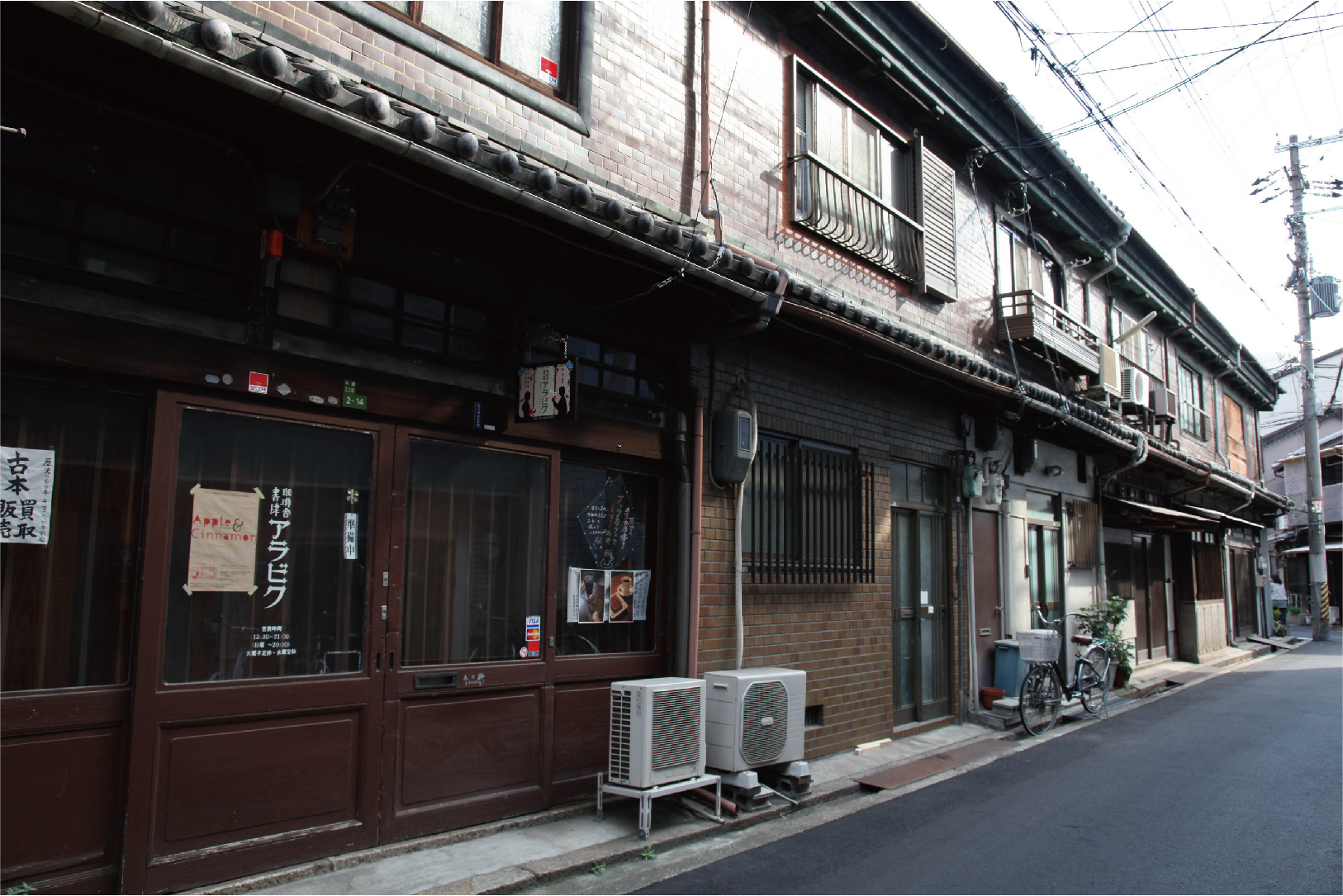 Shimanto River Valley
Boat Cruise