The Road to Japan's Best Kept SecretAdventure Expedition Route
Experience Shikoku's deep natural landscape through fun adventures.
This route introduces you to exciting rafting on the Yoshino River, known worldwide and former host of the World Rafting Championship. It also includes two more of Japan's most beautiful rivers for nature activities: canyoning and pack-rafting on the crystal clear Niyodo River, which is renowned for its clarity and stunning blue and green hues, and canoeing down the Shimanto River, Japan's last free-flowing river.
Rie and Casey from Outdoor Japan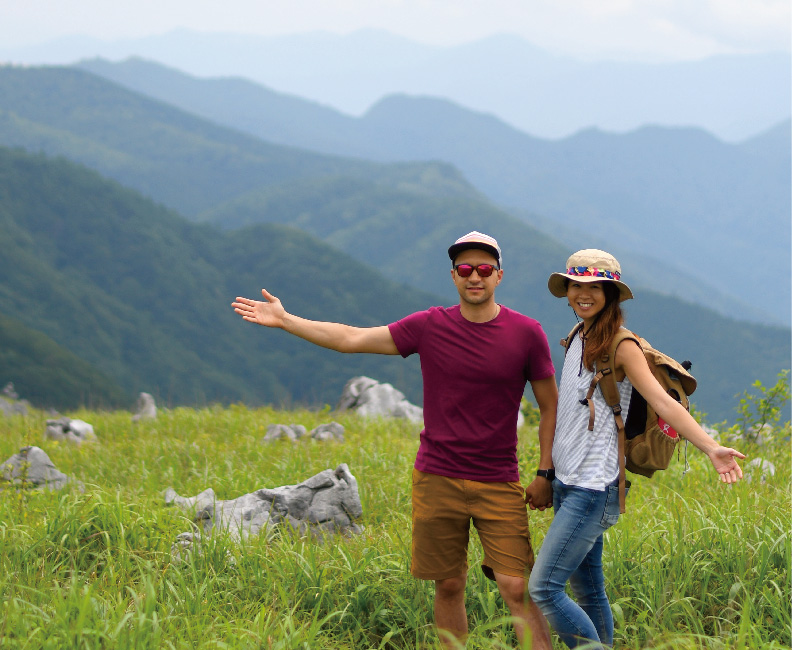 Outdoor Japan has been the leading resource for adventure travel, off-the-beaten path travel and outdoor fun in Japan since 2000. We welcome feedback from readers, inquiries from contributors and businesses interested in reaching our audience here in Japan and worldwide.
Outdoor Japan's Recommendations
Whether you're looking for extreme adventure or a leisurely outdoor trip, this water-based trip has something for every level! We were excited to try whitewater rafting on the Yoshino River, which arguably offers the most thrilling whitewater experience in Japan. The clear and tranquil Shimanto River is perfect for quiet camping, kayaking and relaxing. For something in between, canyoning and rafting on the Niyodo River offers an experience that's great for beginners and intermediates getting into the scene. Paired with great seafood (don't miss the katsuo-no-tataki, which is seared bonito) and scenic drives, this itinerary is perfect for couples and families with tweens and teenagers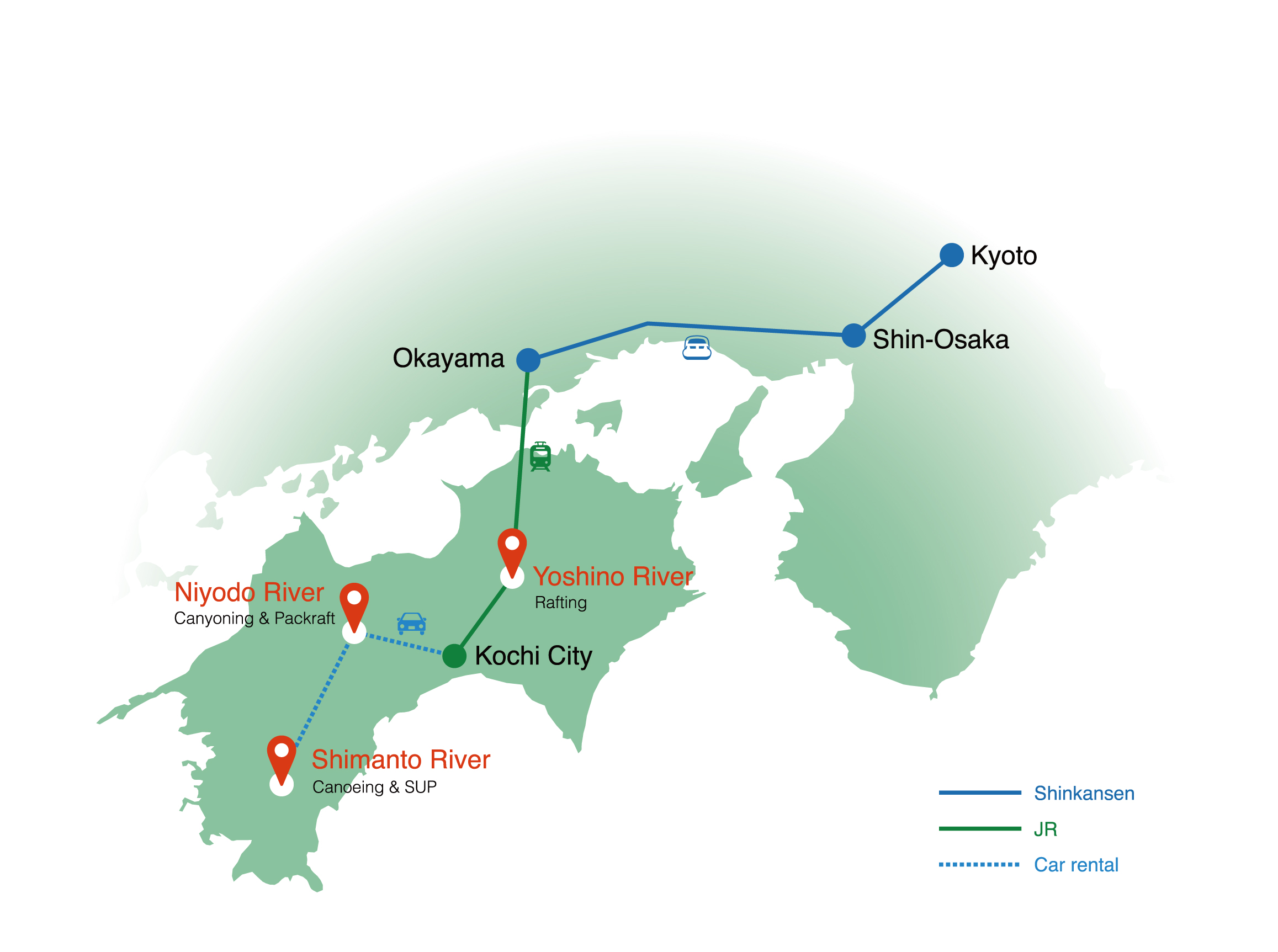 Must-Visit Spots on this Route